here's to an interesting 2021 where we find our voice and share it.
I did my first year in review the end of 2018. Not sure why I skipped 2019, but I like doing these because I forget how much I accomplish each year and only focus on what I haven't. Doing this reminds me of what all we actually did.
The year started mostly the same as usual. I spent the week before Christmas 2019 with my team down in West Palm Beach. We planned out our content for the upcoming year and I was super excited about the upcoming year.
The end of January Jena and I spent my birthday in St. Croix, US Virgin Islands. I loved doing that since my birthday is during a weird time of year. Everyone is sick of gathering for the holidays and are focused on getting through the winter and the new year. So a little time in the Carribean during the cold was nice.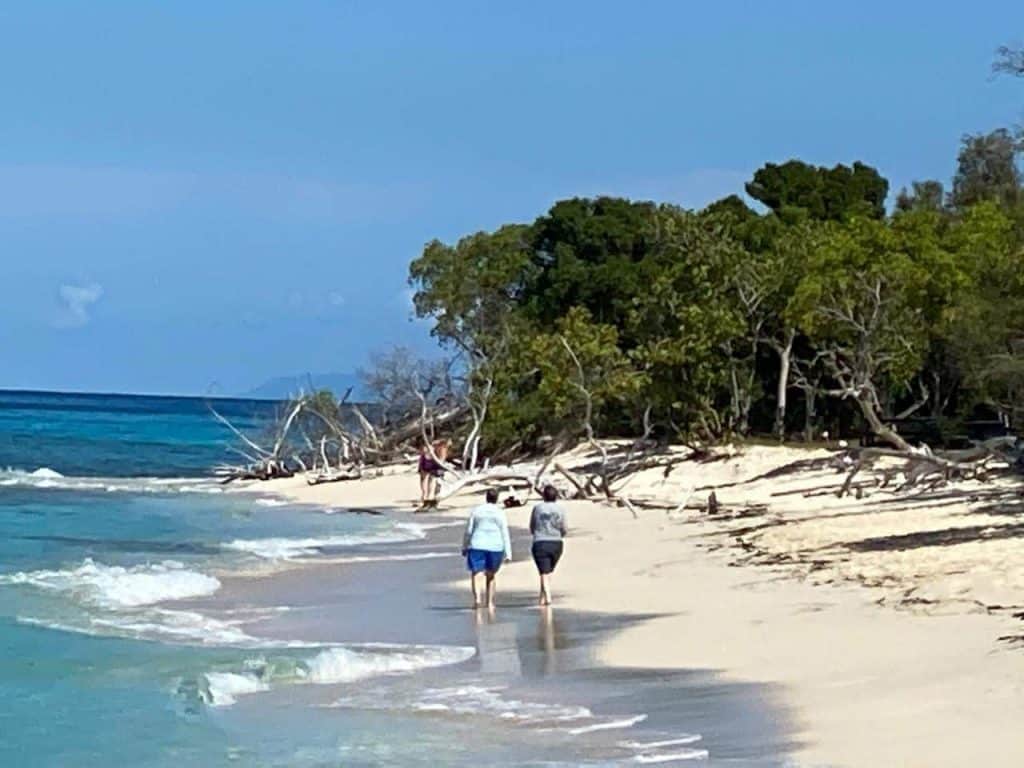 In February, we both got super sick. Looking back, we wonder if it was Covid-19 or just a nasty flu. I don't think we've ever gotten the flu before and this was horrid. But at the time, we didn't know what it was and just muscled through our illness. We think we must have gotten it during the trip to St. Croix, maybe at the Atlanta airport.
We also start to hear more about what's spreading and starting to see things get cancelled like WordCamp Asia.
Niche Site #1
I start to create content for our primary site in February. We've outsourced some content and I'm starting to see some traction with it.
By March, work is going as usual, but we quickly see the need to shift our content as many cities and states start to close businesses down and people are scrambling to get online.
We've also started to do more with content on our main site. Jena was doing some projects and writing some of it. I was creating some round up type posts for the site. I also created six videos for our YouTube channel for it.
Most people have hobbies. My work and side projects are my hobbies and the things I love doing the most. I'm always looking for ways to add another stream of income to our lives and don't mind trying things. I had decided to ramp up the YouTube channel for our blog and would continue to create some videos through May.
That's worked out well since we are 91 subscribers shy of monetization for the channel. For 2020, I created 32 videos for the channel. I was experimenting with shorts for YouTube so some of those are shorter videos just to test things, but the others are solid and got really good traction from search. It should reach monetization by the end of January and will bring a little bit of money in from that.
Our main site, we also published 74 articles to the site and the traffic grew pretty substantially. January our traffic was at 2,832 and in December we had 23,297. That's a 10x increase in traffic for the year. The site is seasonal, so at the height, it got 30,821 in June. I'm really curious what it will be like this year.
We started really buying content in September and still have a few articles to add from the last batch that we ordered. We do a combo of our own writing on projects that we've done and outsource the easier content to create since we both still work full time.
Moving forward I really would like to find a writer or two to work directly with since the company I use is a bit slow and not as consistent with the writing. Always seems to be the case with writing.
For revenue, it's been pretty good. January we made $22.75 from Amazon. By April, it was getting enough traffic to put Ezoic ads on the site and that was the first month it broke $100 with a total of $228.25. $105 from Amazon and $122 from ads.
In November, the site broke $1,000 and I'm super excited to see how next year goes with it. Between growing the articles and getting monetized with YouTube, we'll see how it all stacks up. It should be the pillar year for the site if everything goes well.
Niche Site #2
One of my other sites that was supposed to be a test site for a friend. I picked the niche because it's something that she has. She wrote one article and noped out. Instead of trashing it all, I outsourced content in 2018 and built it up. In it's heyday in 2019, it was starting to make over $600/month, then the November 2019 Google Algorithm hit it down to a few hundred a month.
In June I decided to try and sell it. Motion Invest was interested in it, but June was a weird month and even the little bit of Amazon revenue it usually got went down. So the sale fell through.
I've tried a couple of things to get the content back, rewrote some articles, cleaned up some stuff. I even hired someone to help with horrible linking that it's getting for some reason.
In July I hired someone to give me a disavow list. Nothing really helped and I've let it go mentally. It's also a seasonal site and was doing ok during its high season. I decided to just keep it until next spring and see about selling through Motion Invest's Dutch Auction.
Niche Site #3
My third site that I built up in 2018 and haven't really touched since was sold this month. It was another one that was just on my brain and I didn't want it to keep holding space there anymore.
Since Jon Dykstra sold many of his sites on Motion Invest in November, they said it would be a good time to put any sites up for sale. So I did.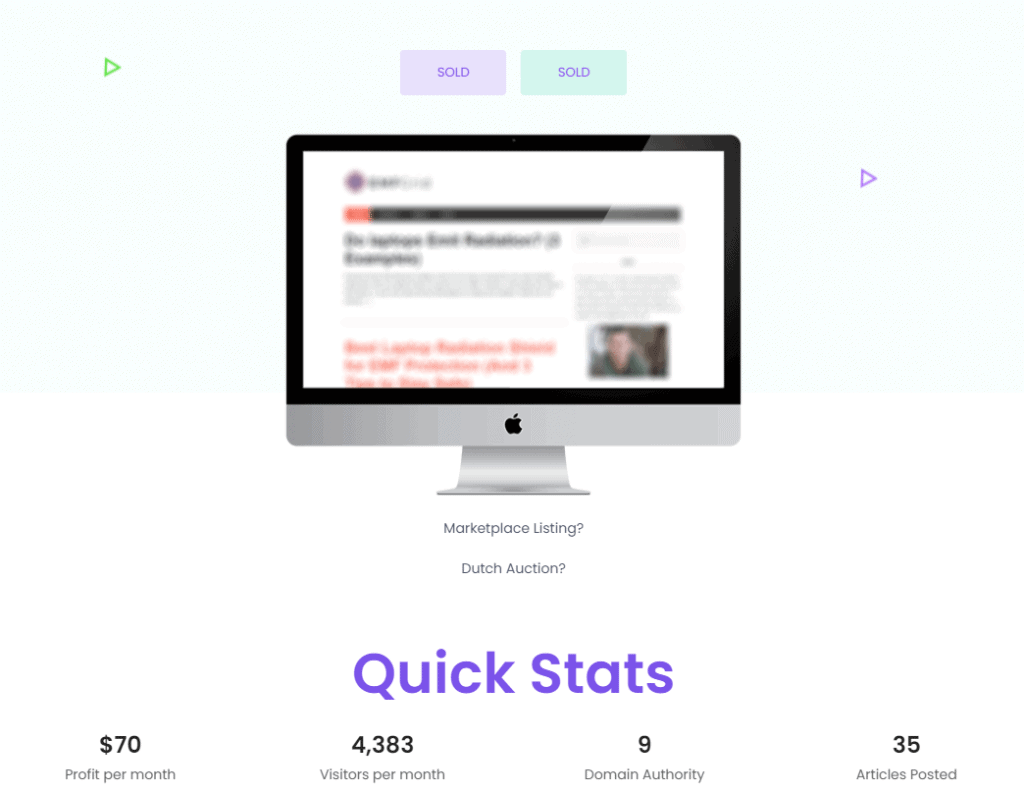 I didn't expect much since while we were going through the due diligence, the site was hit with December's Algorithm update, but it sold the same day it went live.
Realizing that I don't do anything nefarious with my sites, it's really interesting to see that two of them have been hit by different Google updates in the last 2 years. It really makes you wonder if you do everything properly and it still get hit, what are you supposed to do.
Day Job
Yes, I still have my full time job. In October I was promoted to Video Content Manager. I manage our 10 YouTube channels and a team of 4. That's an adjustment since I haven't managed anyone officially since the Navy, but I'm enjoying the challenge.
I especially enjoy that we're growing the video team and I have more people to talk to about making videos, what works, and experiments we can do.
It's been interesting to see how much that's been a part of my life and I started another site abou that. It's a very small site and YouTube channel, but something that I want to focus on in 2021 since I'm doing so much documentation already, I think it would be a great time to document on my casterdash.com site as well. 
Personal Note
A bit on the personal side, along with the pandemic causing so much upheaval. I had emergency surgery in May for a detached retina and had to spend 2 weeks face down after the surgery. That's interesting to have to spend 98% of your time face down, even while sleeping. It made for some really interesting nights.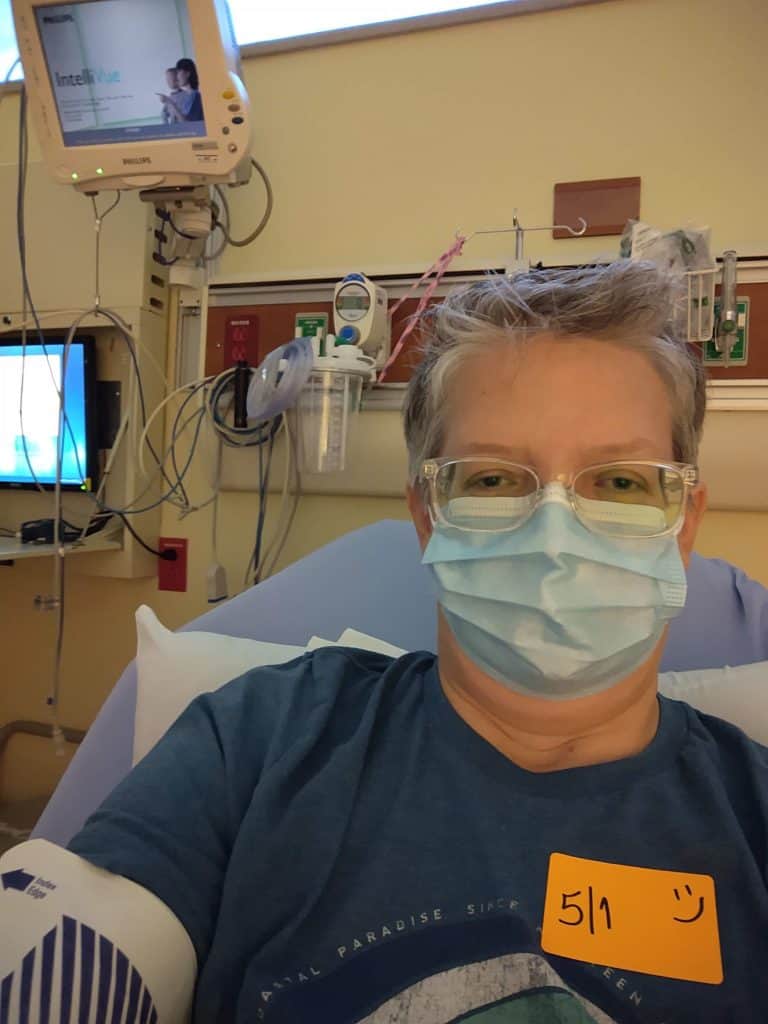 We also lost our sweet baby girl, Maddi in May. She was our English Bulldog who was a perpetual toddler. She was 11 and I know she had a great life, but I miss her terribly.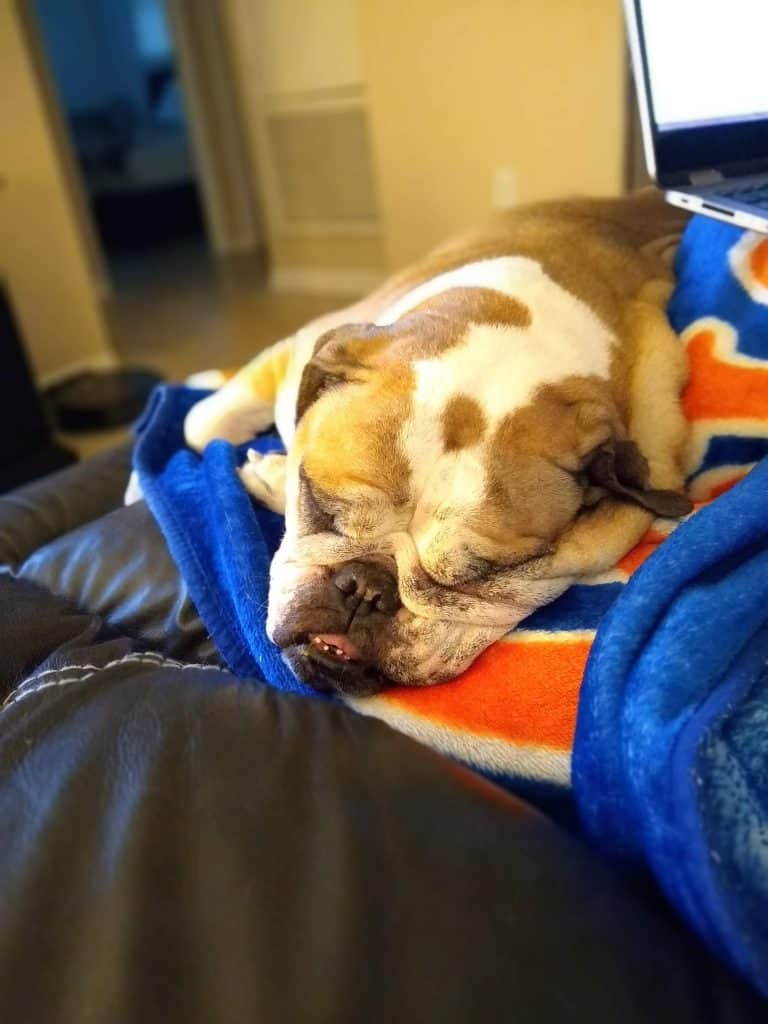 We've mostly stayed home. We have a group of six that after we all quarantined, we would get together outside some weekends to just feel a little normal. But latelys, we've even cut that out just because of how much everything is still raging through.
In 2020, we were also officially adopted by a chicken. She started coming around in the fall of 2019, but stayed beginning in March. It's been interesting learning all about chickens.
We're super lucky to know the folks at Peacefield Farms Sanctuary, so if there ever comes a time that she would be better off somewhere else, we'll get to take her there.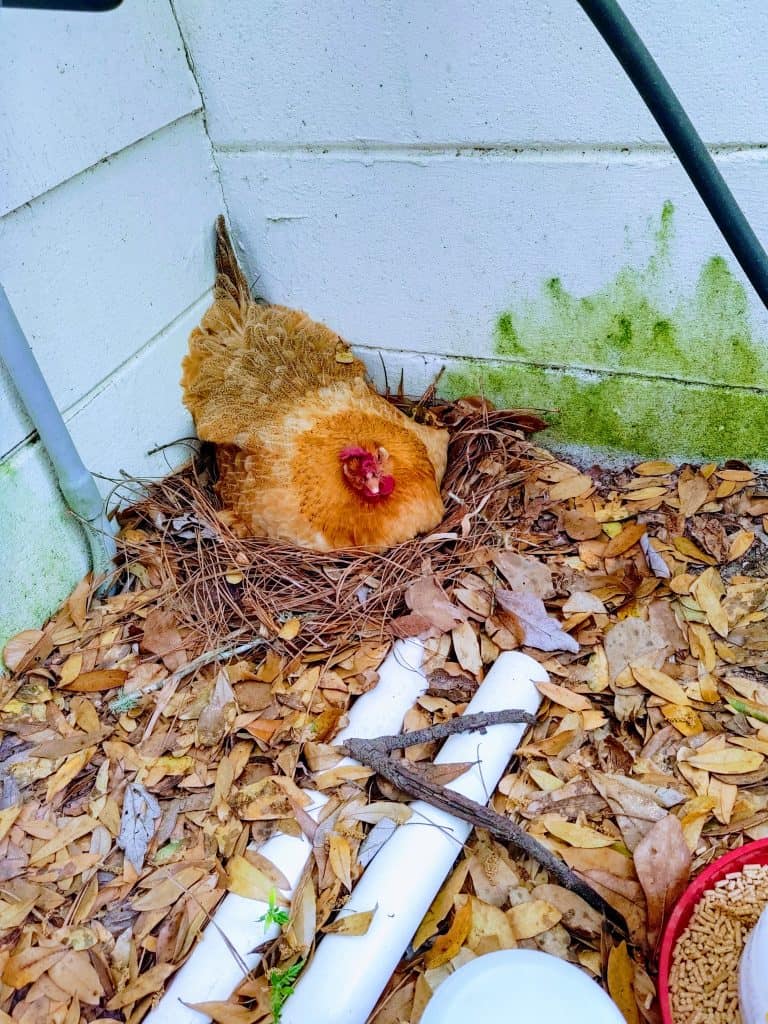 Looking Forward
That's a bit of what happened in 2020 on the business, work, and personal side. For 2021, I really want to focus on building up our YouTube channels at work and my personal one.
We just got another domain yesterday and will be adding the projects that we work on there.
I'll also create a YouTube channel for that so we can document our projects as well. I'll also focus on casterdash.com since I'm already documenting that process right now, so it should be easy to add the content there as well.
There's something else that I keep thinking about creating. I want to create a newsletter where I share stories or information with others who want to start their own side hustles (please someone come up with a better name for that!), but don't know where to start.
I'm always sending links of interesting business ideas to people that I think would do well with that business model. I think I bug them so what if I created a newsletter and people who want to know more about that would have access to all the information that I already see and research because I love reading about it.
I want to focus on Gen X'ers too. And women. Because we always need extra push and encouragement to do things.
I'm not sure what to call it and so it's still sitting in my brain. I tell people all the time not to let something silly like a name keep you from pursuing something, yet here I am. If you want to get it, just let me know and I'll add you to the list for when I finally launch it 🙂